According to a report from Morgunblaðið, a significant number of Icelanders are traveling abroad to receive dental care, with Eastern Europe (Poland, Hungary especially) being the preferred destination. The primary reason for this trend is the considerably lower cost of dental treatments in those countries compared to Iceland. If you are looking for a dentist in Reykjavik, Kópavogur, Hafnarfjörður or Keflavik, it is worth reading our review below!
For instance, there are instances where procedures cost only 20 percent of what they would in Iceland. Some Hungarian (Helvetic Clinics and Kretiv Dental, Madenta) and Polish dental clinics have even started advertising their services to Icelanders on their websites and social media platforms. They offer special packages, including free examinations, discounted airfare, and hotel stays, for group tours if the total cost of services exceeds a certain amount.
Dental Clinics in Poland await Icelanders
Ingvar Jónsson, a consultant and CEO, recently visited a dentist in Gdansk, Poland. His Icelandic dentist had estimated that the dental work he required would cost around ISK 800,000 (USD 7,400, EUR 6,400). Seeking other options, Ingvar obtained a cost estimate from a dental clinic in Gdansk and decided to proceed. In the end, he paid only ISK 160,000 (USD 1,500, EUR 1,300) for the same procedures, which amounted to roughly 20 percent of the cost in Iceland. Additionally, he covered his flight and hotel expenses.
Elín Sigurgeirsdóttir, the head of the Icelandic Dental Association, was asked about the significant cost difference between Iceland and Eastern Europe. She suggests that several factors could contribute to this gap, including the use of cheaper materials and lower labor costs in those countries. However, she also highlights instances where dental work performed abroad has been inadequate or excessive.
Sigurgeirsdóttir points out that there is no official data available on the number of Icelanders seeking dental care abroad. Nevertheless, she acknowledges that the number is clearly increasing. She mentions that this is not a new phenomenon, as many people traveled to Bulgaria for dental treatments 20-30 years ago, and local dentists often had to fix or redo the work done there.
Dominika Majewska, an employee at the Gdansk dental office Euromiladent, reveals that over 100 Icelanders have visited their clinic this year. Currently, ten Icelanders are receiving treatment, and 15 have already planned trips for the following month. Furthermore, a group tour to the clinic is scheduled for October.
Dental clinic in Budapest, Hungary offers dental care
Dental clinics in Budapest, Hungary, are actively competing for customers from Iceland, with over 5,000 Icelanders having received treatment there since 2016.
Grímur Axelsson, representing Kreativ Dental Clinic, recently showcased their new operating room to a reporter from Morgunblaðið's business section. According to his estimates, more than 3,500 Icelanders have sought dental care at their clinic since 2016. This growing demand has prompted other dental clinics to enter the Icelandic market and promote their services.
Grímur explains that when he first became aware of Kreativ Dental, he recognized the poor dental health among Icelanders and their hesitation to seek services due to high prices. He mentions that the next step for their clinic will be to offer joint replacement surgeries in Budapest to Icelandic patients.
Hjalti Garðarsson and Hrafnhildur Sigurðardóttir manage the dental clinic Íslenska Klíníkin in Budapest, which received over a thousand visits from Icelanders in 2019.
Other dental clinics in Budapest that have served Icelandic patients include Madenta and Helvetic Clinics.
While the dental procedures often require multiple trips abroad, they are still considered more affordable compared to prices in Iceland.
Tannlækna Búdapest map
What makes dental treatment in Budapest, Hungary so attractive with patients from Iceland?
There are several factors that make dental treatment in Budapest, Hungary attractive for people from Iceland:
Cost: One of the primary reasons is the significant cost difference. Dental treatments in Budapest are generally much more affordable compared to Iceland. The lower prices allow Icelanders to receive high-quality dental care at a fraction of the cost they would incur in their home country.
Quality of Care: Budapest has gained a reputation for providing excellent dental services. Many dental clinics in the city maintain high standards of treatment and employ well-trained and experienced dentists. These clinics often invest in modern equipment and technology, ensuring that patients receive quality care.
Range of Services: Budapest dental clinics offer a wide range of services, including routine dental check-ups, cosmetic dentistry, orthodontics, dental implants, and more. The availability of comprehensive treatments allows Icelanders to address various dental needs all in one place.
Accessibility: Budapest is easily accessible from Iceland, with direct flights and reasonable travel distances. This proximity makes it convenient for Icelanders to travel to Budapest for their dental treatments. The clinics often provide assistance with travel arrangements, making the process smoother for patients.
Reputation and Recommendations: Positive word-of-mouth and recommendations from previous patients who have received dental treatment in Budapest play a significant role. Satisfied Icelandic patients share their positive experiences, leading others to consider Budapest as a viable option for dental care.
Additional Services: Some dental clinics in Budapest offer additional services to attract international patients. These may include assistance with accommodation, transportation, and even organizing group tours or packages that combine dental treatments with tourism activities.
Our dental clinic awaits patients from Iceland – Smile Expert Clinic, Budapest, Hungary
In combination, these factors contribute to the attractiveness of dental treatment in Budapest for people from Iceland, providing them with affordable, high-quality care and an opportunity to address their dental needs effectively.
Smile Expert Dental Clinic, located in the heart of Budapest, is an exceptional choice for dental patients from Iceland, particularly those from Reykjavik and other parts of the country. This clinic offers numerous advantages that make it a preferred destination for dental treatments.
Firstly, the location of the clinic in Budapest is highly favorable. The city is easily accessible from Iceland with regular flights, making it convenient for patients to travel. Budapest itself is a vibrant and captivating city, offering a rich cultural experience that patients can enjoy during their dental visit.
Secondly, Smile Expert Dental Clinic provides dental treatments at affordable prices. Compared to Iceland, where dental services can be costly, the clinic offers cost-effective solutions without compromising on quality. This affordability allows patients to save significantly on their dental expenses while receiving top-notch treatments.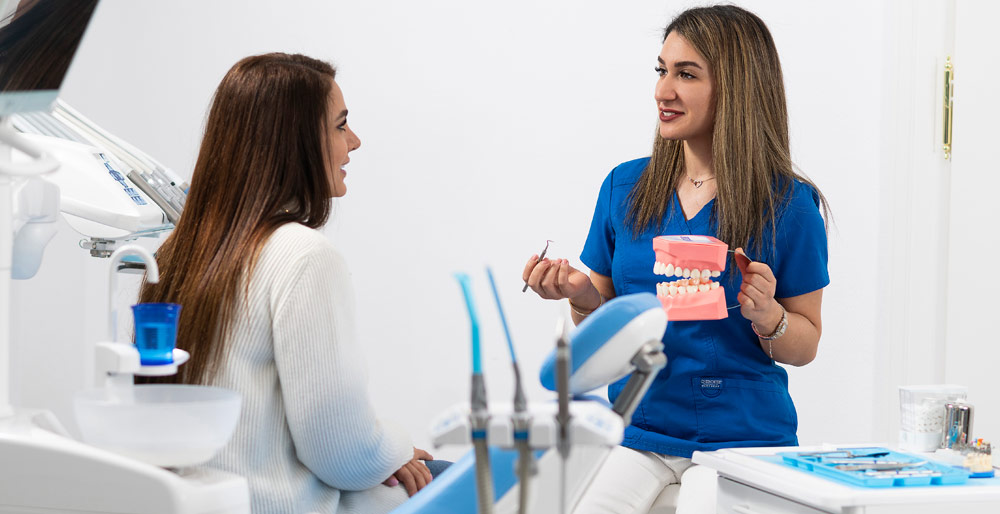 Moreover, Smile Expert Dental Clinic boasts the latest dental technology and state-of-the-art facilities. The clinic is equipped with advanced equipment and tools, ensuring that patients receive the most modern and effective treatments available. This commitment to utilizing cutting-edge technology enhances the accuracy, efficiency, and overall effectiveness of the dental procedures.
Lastly, the clinic's team of highly trained dentists is a key factor in attracting patients from Iceland. The dentists at Smile Expert Dental Clinic have undergone rigorous training and possess extensive experience in various dental fields. Their expertise and dedication ensure that patients receive personalized care and the highest quality of treatment, ultimately achieving optimal oral health outcomes.
In summary, Smile Expert Dental Clinic in Budapest offers an excellent opportunity for dental patients from Iceland, including those from Reykjavik and beyond. With its convenient location, affordable prices, utilization of the latest technology, and a team of highly trained dentists, the clinic guarantees a superior dental experience and exceptional results for patients seeking treatment.