What we do: dental procedures and more…
Just the thought of going to the dentist is enough to trigger an anxiety attack. We have all been there, especially as children, and just a regular check-up can bring back the fear and loathing of the man with the drill. For those who are having more than a quick check-up and are travelling abroad for their procedure, it can seem as though the world is crashing down on them like an apocalypse from a Nostradamus quatrain.
For those flying from the UK to Budapest, and from other countries, fortunately there is a solution. At our SmilExpert Dental Clinic we will guide you through the planning and travel process by offering you the best deals with regards to flights, lodging and navigation of the city. With the growing demand in Medical Tourism and the popularity of Budapest, there are numerous low-cost flights from the UK to Budapest, as well as accommodations. From when we pick you up at the airport, until we say out farewells when dropping you off, your experience will be anxiety free and enjoyable. There will never be a moment when your needs are not being looked after.
As a dental clinic providing care for patients from abroad such as Ireland, UK or Denmark, we understand the needs of patients coming to Hungary. Our patients are not just cared for when they are in the clinic, but from our first contact, until they are safely at home, healthy and happy. Our job is to provide affordable and high-quality treatment, and to provide the full package of services to alleviate any stress and worry in coming to Budapest. Contact our staff and read out testimonials for an insight into the number one Dental Clinic in Hungary
Our Dental Clinic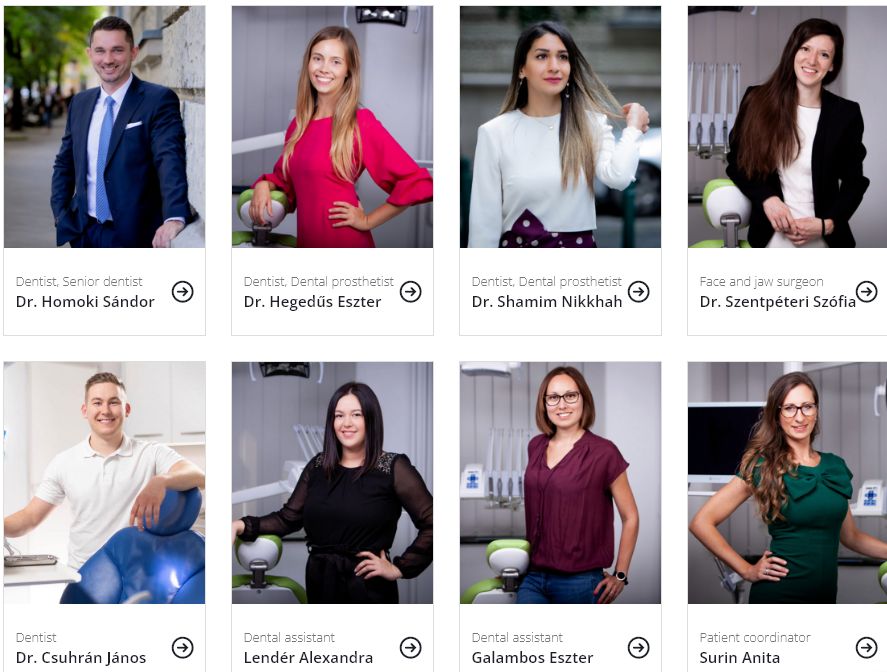 Dental Clinic Reviews